Growing up with a musical family in Georgia, Hali Hicks found her passion for music at a young age. When she was only seven years old, Hali had already decided she wanted to pursue a musical career and began singing in church and at local venues. She started writing original songs and playing guitar as a young teenager, continuing throughout adulthood.
Hali packed up her belongings and moved to Nashville, Tennessee at just seventeen years of age. While she is a country girl at heart, Hali loves and is inspired by all genres of music including gospel and bluegrass. Having sung in cover bands for over half her life, you can hear bits of rock n' roll and R&B shine through Hali's vocals as well. "Because music feels so natural to me, I hope that means listeners can find comfort in the authenticity in my songs."
Hali has proved herself as a talented singer/songwriter in Music City, making a successful living recording around town and performing across the country. "I don't have much spare time these days, but I'm still a kid at heart and love to visit amusement parks when I can. Riding rollercoasters is one of my favorite things to do!"
With no intentions of stopping anytime soon, Hali hopes to sing at the Grand Ole Opry one day soon, with her grandmother in the audience. "I left home at a young age to follow my dreams," Hali explains. "I plan to continue this as long as the good Lord will allow, and it's been a great journey so far. I'd love to accomplish something that would make my grandmother proud and realize why I left to chase this neon rainbow!"
We recently had to opportunity to sit down and talk with Hali about her life, music and career.
Hi, Hali! Thanks for taking the time to chat with us. We love your strong, traditional country vocals. Who are some of your musical influences?
I have always been influenced musically by Dolly, Patsy and Loretta. I'm sure that's a common answer, but hey they are the best 😁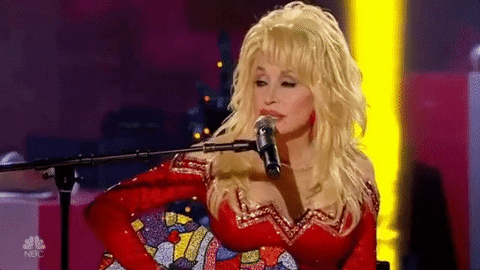 Pollyanna, My Ocean, Graduation Day and Mamas Love Their Babies are just a few of your original songs. Can you tell us a little but about your songwriting process?
I don't have one certain way that I write songs. Sometimes the melody comes first, sometimes one line in the middle of the song, sometimes I start writing a song and it flows out of me until it's finished. Sometimes, I'm not so lucky and songs take several months sometimes years to put all the pieces together.
What inspires you?
I have been inspired by a feeling, by a circumstance, by someone else's situations, etc. Sometimes, as a songwriter, you hear lyrics in songs and think wow that was so cool and simple, why didn't I think of that? So then I sit down to write just to see if I can come up with something so clever.
Do you have a favorite song that you've written?
You know, most all of them have taken their turn being my favorite.
If you could sing a duet with any other musician, who would you choose and why?
I feel like this could be a long list. I love all types of music so it would be hard to just pick one.
Do you have any new music in the works?
Writing and singing are such a huge part of me that I hope to always be working on new music. So, yes 😊
In addition to being a full-time musician, you're a mom to three. Did any of your children inherit your musical talents?
My bonus son, Marc, is learning piano and has recently surprised us all with his deep Frank Sinatra style singing voice. Our middle son is 6 and is really taking an interest in the banjo. Our baby girl is our songbird. Since before she could talk she was humming herself to sleep. Since then she sings everyday...ALL DAY!